. . tall lean him . .
Can't resist the temptation to post this up!!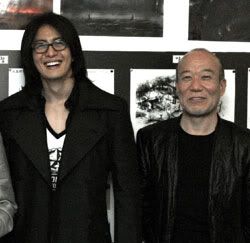 After weeks of waiting, finally finally.. a new picture of him! Everyone in Bae Land is so full of excitement right now, I can almost imagine how it will be like when the actual shooting starts in March! Looking all tall and lean with that suave long hair and that V-neck exposing that muscular chest with that big smile on his face which everyone longed to see badly...

Yong Joon darling, you really know how to make our hearts flutter oh-so crazily!