. . he has arrived in taiwan. .
Credit site:
TVBS Asia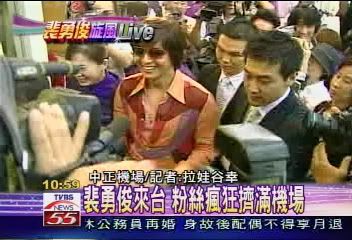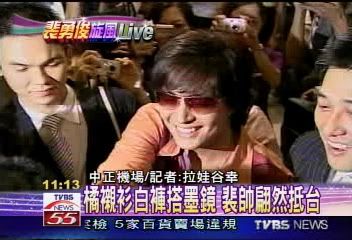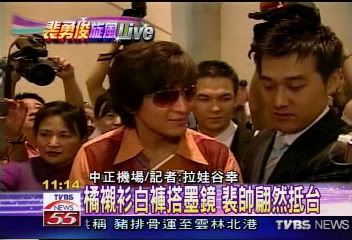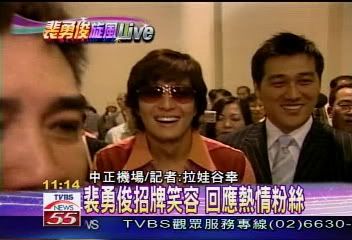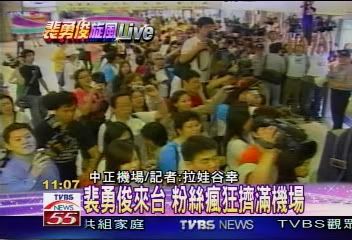 Latest pics of his arrival in Taiwan today at 1130hrs!! Argh.. I'm so sorry I can't post the latest news here in Chinese characters and I'm bad at translation but according to the site, there are thousands of fans warmingly welcomed him at the airport! What's new right? I mean, he's our Bae Yong Jun, definitely deserved such treatment no matter where he goes!!
Ahhh.. I'm so excited even though I'm not there!!
--> Happiebb, plsssss update us if you can!!