. . bae fever . .
Was reading an out-dated New Paper (Monday 8 Aug edition) yesterday and happened to saw this article of Bae Yong Jun and April Snow movie!
Moshhh...
Credits: The New Paper Monday 8 Aug 2005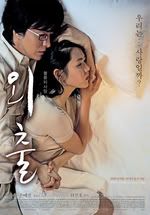 Bae fever is set to explode once again.
From 19 Aug, South Korean star Bae Yong Joon, 33, will set out to promote his highly-anticipated new film, April Snow.
And he will do so together with an entourage of 35, including his beautiful co-star, Son Ye Jin (with him in poster, left).
But they will only make two stops - Taipei, then Tokyo - instead of the original plan of visiting nine countries.
Ms Joyce Lee of Encore Films, which is distributing the movie in Singapore, said that Yong Joon requested to shorten the tour after he collapsed at the end of filming.
"He's just too physically exhausted so he can't tour so many countries," she said.
She added that it would have been tough to fit the huge entourage within her promotional budget, given Singapore's small box office.