. . new layout . .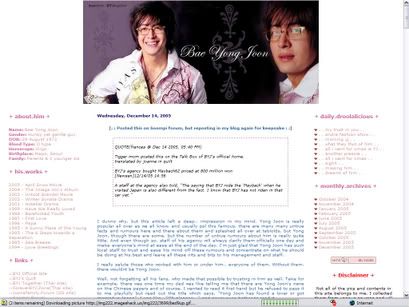 Finally, a new layout! Got pretty tired of the old one, thus spent half of yesterday and half of today, and did this up, which I think is pretty ok. What do ya think? Hmm...

Nope, I didn't do the layout myself. I got the layout from
www.blogskins.com
, edit the original photo and added one of my most favorite picture of Yong Joon, and added his name.. and voilaaa..!! Took a bit of time on the picture but most time on the coding, lots of trial and error.
Should anyone need help on coding, please drop me an email.. always glad to help!