. . bye to life in samcheok . .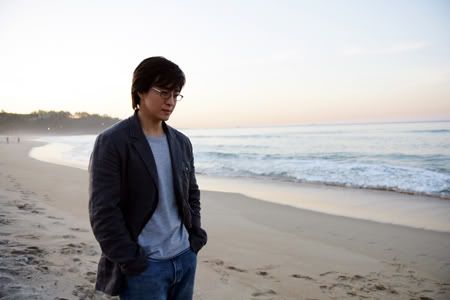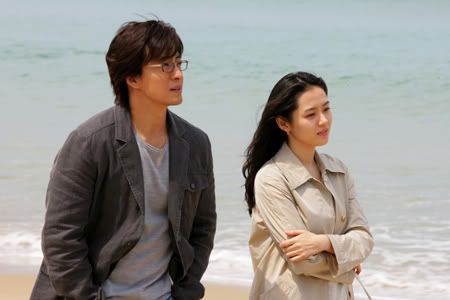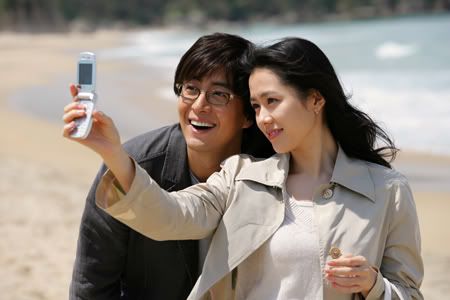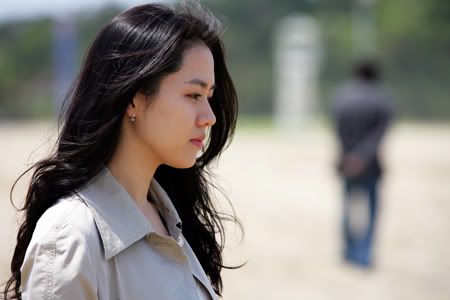 These two people who have been shooting the movie April Snow
have been spending time in Samcheok, the main filming site,
will soon bid goodbye to life in Samcheok as they head back to Seoul on 10th June.
As most of the shooting for the movie took place in Samcheok,
Bae Yong Joon (BYJ) and Son Yejin (SYJ)
had moved much of their personal belongings to Samcheok
and prepared themselves for a long stay, all the way from late winter till now.
[bb: as you all know, the movie started filming on 4th feb 2005]
Just as what the pictures taken from the open shooting session of April Snow had shown,
BYJ and SYJ enjoyed a romantic date with Samcheok beach in late winter as the backdrop; it was obvious the two were having a good time on that date.
In addition, in order to see Yon-sama Bae Yong Joon,
Japanese fans had travelled all the way to Samcheok,
and in the process, turned the place into the very centre of Hanryu, or Korean Wave.
The hotel and small shops in Samcheok also started selling "Bae Yong Joon menu" and Hanryu-related merchandise.
In a press release on 27th, the movie production company BlueStorm said,
"After completing the shooting in Samcheok, the remaining parts will be filmed in Seoul, and tentatively, we target to commence filming from the middle of June."
They added, "It has been decided that the movie will be released on 9th September,
and this will be the first movie in the fall to greet the movie-goers."
As you all know by now, April Snow will be screened simultaneously
in Japan, Taiwan Hong Kong, etc, in a total of ten countries and regions.
This is also an unprecedented first in the Korean movie history.
April Snow had already inked the distribution contracts
with five countries including Japan as early as February,
and it had also attained a rather significant achievement
in the Cannes Film Festival in terms of marketing the movie.
BlueStorm said, "During the period of the Cannes Film Festival,
we had completed the negotiation and signing of distribution rights
for France, Thailand, Vietnam, Philippines and others.
We're now doing our best for the final leg of discussion with China and Indonesia."
BlueStorm also shared, "Toronto International Film Festival
and San Sebastian International Film Festival have also repeatedly extended invitation for April Snow's participation."
April Snow which had commenced filming in early February
is gaining much attention from the public because this is BYJ's latest work.
With the involvement of another star Son Yejin, this movie looks set to be an ambitious production from Director Hur Jin Ho who is known as an ingenious talent in making melodramatic movies.
[:: credits - http://www.baeyongjune.com ::]