. . behind april snow . .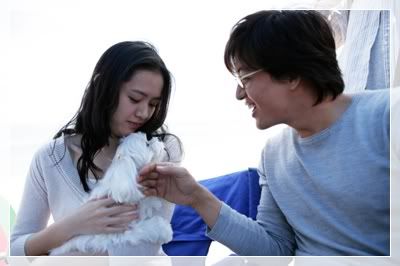 Jjiroo, Son Ye Jin's pet puppy
After being very much timid with strangers, he is delighted at seeing BYJ.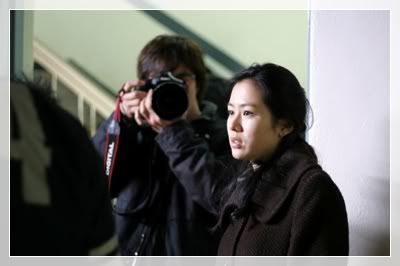 Bae Yong Jun like taking photos of appearances of his colleagues
at the location site with his spare times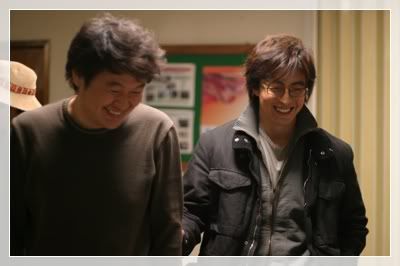 Director Hur Jinho & Bae Yong Jun chatting happily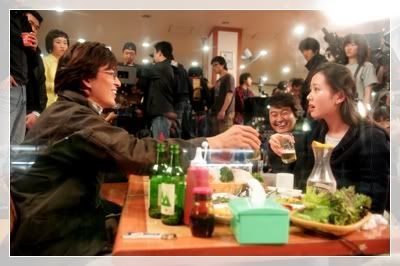 The drinking scenes in the 'Oe Chool(April Snow)' are all shot
while they are drunken.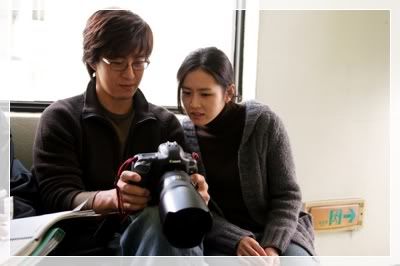 Bae Yong Jun showing Son Ye Jin the photos he took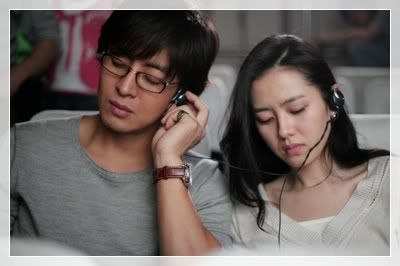 Bae Yong Jun & Son Ye Jin, listening to music while waiting for a shooting.
In order to maintain emotion, the actors frequently listened to
music on the location sites.
Credits: www.byjtogether.com